The major ingredient for any zobo drink is the use of zobo leaves which is also referred to as hibiscus leaves or sorrel leaves.
Zobo drink is one of the many popular Nigerian drinks which is also healthy. This drink is popular not only because of its health benefits but also because it is cheap, easy to make and also easy to store.
These leaves are responsible for the purple colour of zobo drink, its taste and medicinal value. Some herbs and spices were also added in this recipe to boost the medicinal value of this drink.
This drink is not only nutritious, it also caffeine free and has low calorie content. So if you are looking to start a caffeine free diet, surely zobo drink should be included.
Some of the medicinal spices used in this recipe with their pictures and a summary of their medicinal uses are stated below.
Eeru/Uda : Eeru which is also known as negro pepper or uda contains anti-oxidants properties that help in the prevention and destruction of cancer cells. It boosts fertility and also helps to boosts appetite and the production of breastmilk after childbirth.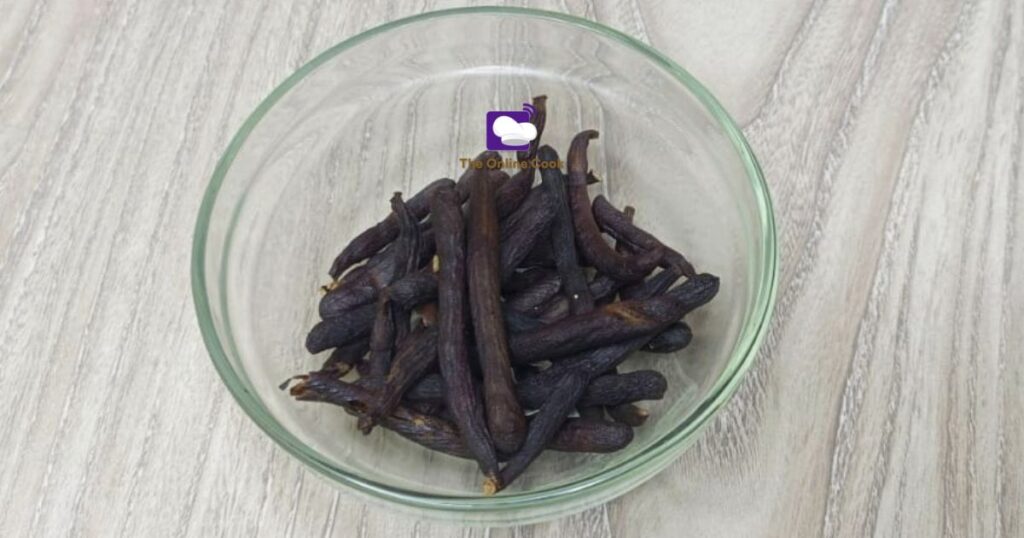 Cloves : This is also known as kanafuru in Yoruba and it has been used for centuries in traditional. medicine. Cloves are high in antioxidants and they help to regulate blood sugar, improve liver health and promote bone health.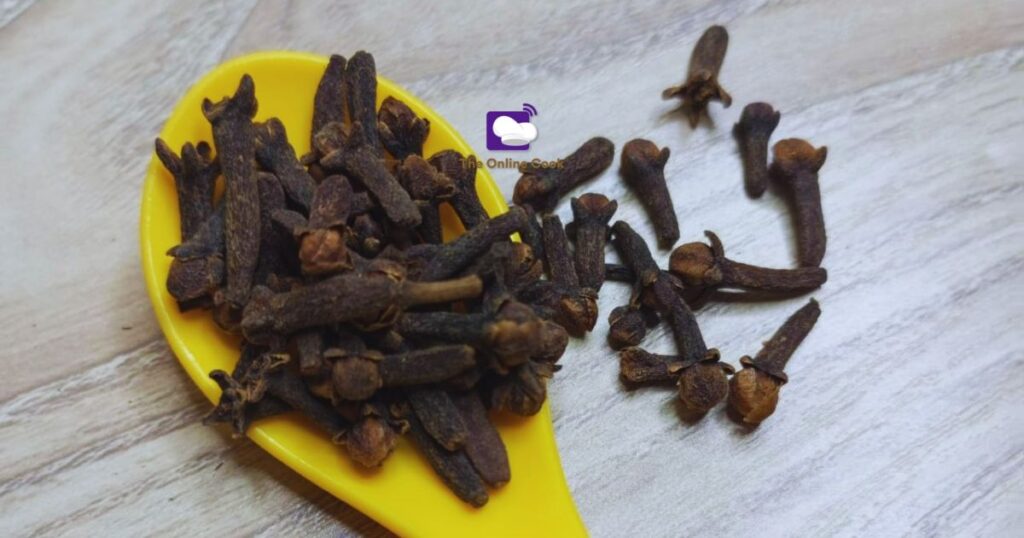 Black Pepper : The consumption of black pepper helps to boosts the absorption of nutrients while promoting gut health as well as lowering cholesterol levels, improving blood sugar levels and many more.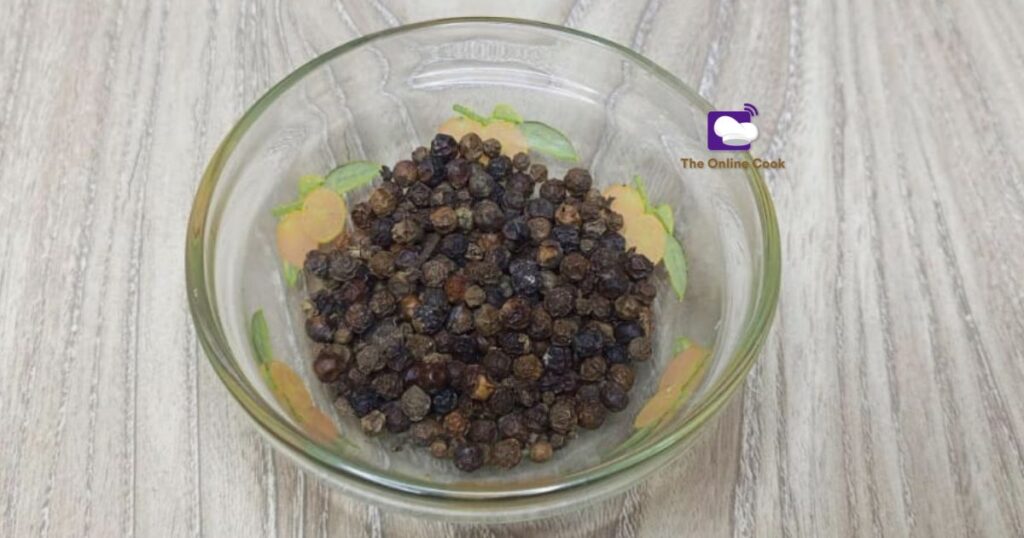 This recipe is about how to make spicy zobo drink but you can click here to know more about how to make fruity zobo drink.
At this point, you may be curious about the health benefits of including this delicious drink into your diet.
Below are the ingredients needed to make this nutritious drink.
Ingredients for spicy Zobo drink
200g zobo leaves – hibiscus/sorrel leaves.
1 pineapple
1 ginger root
1 cup sugar
5liters water
1 tablespoon cloves – kanafuru
1 tablespoon black pepper
1 cinnamon stick
6 -10 Eeru – negro pepper
10 red chilli pepper.
You can find quality zobo leaves for sale here
How to make spicy Zobo drink
Cut the pineapple back and set aside – feel free to eat the pineapple flesh because it is not needed in this recipe.
Wash and sterilize plastic bottles and lids.
Place the bottles face down in order to allow water drain out of the bottle.
Pour the Zobo leaves in a bowl of water and quickly clean the leaves – this is because Zobo leaves soften fast
Put the cleaned Zobo leaves in a clean bowl and set aside.
Pour 3liters of water in a big pot
Turn the heat up on high heat and place the pot of water on it
Add the Zobo leaves, cinnamon stick, pineapple peel, ginger slices, chilli pepper, black pepper, cloves, negro pepper.
Mix well
Cover the pot and cook for 20 minutes on high heat.
After 20 minutes, add sugar
Mix well again and cook for 5 minutes on high heat.
Place a colander or sieve over a big bowl – ensure that the sieve is well balanced to avoid any kitchen accident with hot liquid.
Pour the hot Zobo drink into the sieve to separate the drink from the ingredients.
Put the ingredients back into the pot and set aside the bowl of Zobo drink.
Pour 500ml water into the pot and place it back on the cooker.
Cook on high heat for 30minutes.
After 30minutes, sieve the drink into the bowl of Zobo drink and dispose the used ingredients.
Allow the drink cool down
Get another big bowl and place a fine mesh sieve over it.
Scoop the Zobo drink onto the sieve to remove all the tiny ingredients that may have entered the drink while sieving with the colander.
Put funnel into the sterilized bottles and fill the bottles with Zobo drink.
Zobo Drink is READY!!! Refrigerate and serve chilled.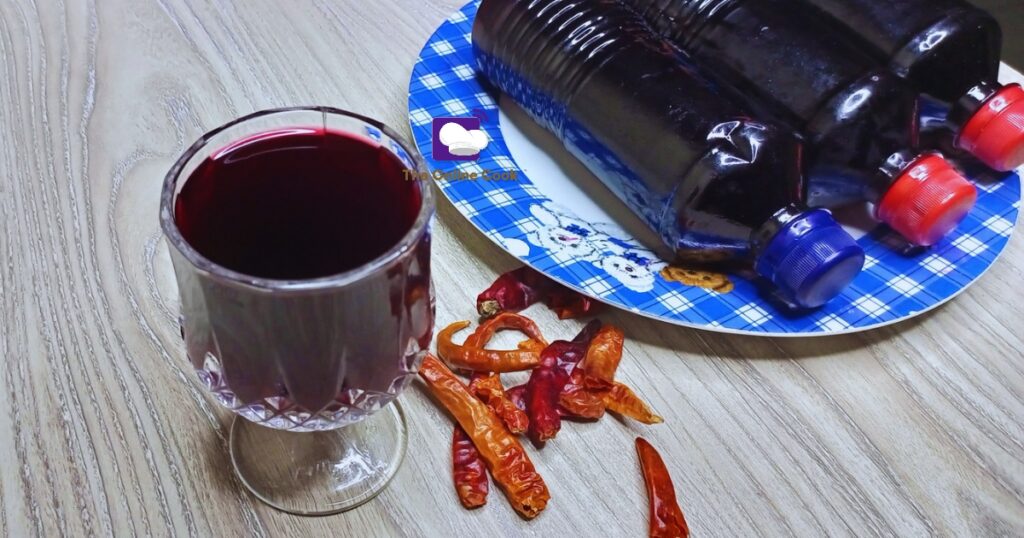 As always, you can watch the video of this recipe on my YouTube channel by clicking the video below.
There are so many recipe videos on my channel so feel free to explore. While you are on my YouTube channel I would appreciate if you subscribe .
Thank you.
In this recipe the Zobo drink was sieved twice to remove all the particles from the ingredients because zobo tastes better when it is smooth.
Also, If you are wondering about how long you can store your zobo drink, chilled zobo can last up to 2 weeks in the fridge while frozen Zobo drink can last up to 8 weeks.
Thank you for visiting and reading.
© 2023 The Online Cook