How To Cook Nigerian Beans With Palm Oil
Today's recipe is about how to cook Nigerian beans.
Nigerian beans is one of the most popular plant-based protein foods commonly eaten by Nigerians.
There are two main popular types of Nigerian brown beans that is commonly cooked.
Oloyin Beans
This beans comes in a light brown colour.
Oloyin beans or honey beans as it is locally called is the sweetest amongst the all the types of Nigerian beans hence the name oloyin which means 'with honey' in English.
Another reason for the popularity of oloyin beans is because it cooks faster than the other type of Nigerian beans.
For this recipe, oloyin beans will be used.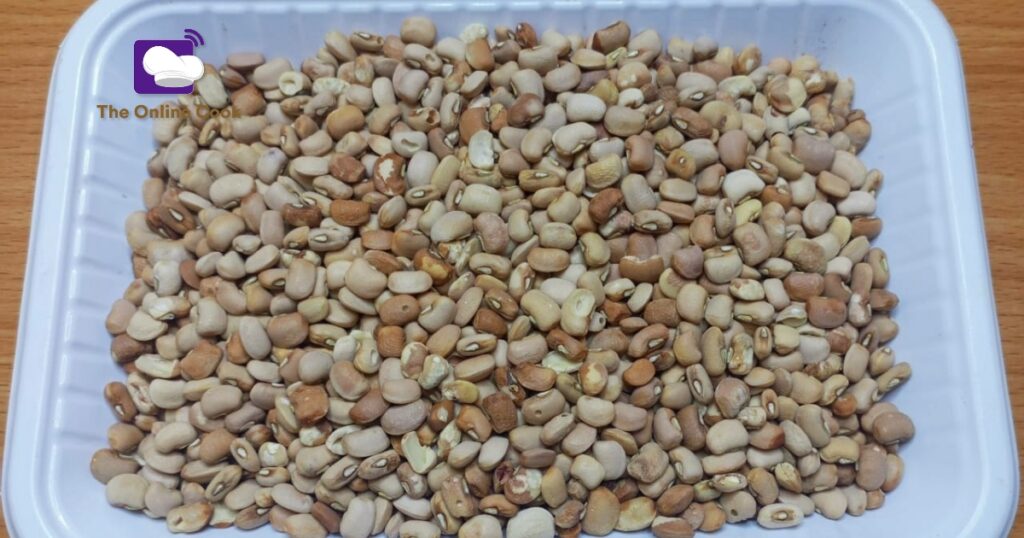 Olotu beans
Olotu beans comes in a darker shade of brown when compared to honey beans.
This type of beans is cheaper than oloyin beans because the demand for it in the Nigerian food market is lower when compared to oloyin.
The reason for the low demand is associated to its taste and cooking time because olotu beans takes more time to cook.
As a person with interest in Nigerian foods, you may have already noticed that Nigerian do a lot of their cooking with palm oil.
Cooking beans is not exempted from this. In this recipe I will be writing about how to cook Nigerian Beans with palm oil.
Before I proceed with this recipe, here are some of the other foods Nigerians love to eat beans with.
Beans and plantains (Steamed Plantains Recipe)
Nigerian beans and rice
Nigerian beans and Fried Plantain
Beans and corn (adalu)
beans and boiled yams
Beans and boiled potatoes
Beans and Oats
Nigerian beans and bread
Beans and akamu
Beans and tapioca
Either Oloyin or Olotu bean can be cooked for all the food combinations above.
They can used to make Moi Moi , Akara, ofuloju. In fact the list of Nigerian dishes goes on and on.
The ingredients needed for this recipe are stated below.
Nigerian Beans Recipe Ingredients
2 cups oloyin beans
1/4 cup palm oil
1 teaspoon salt
1 seasoning cube or 1/2 teaspoon seasoning powder
2 tablespoons ginger (freshly grinded)
2 table spoons crayfish
2 medium sized onions
5-7 blended fresh scotch bonnet pepper or 2 table spoons Nigerian chilli pepper powder
All the Ingredients listed above are available at yournativefoodstore.com
How to cook Nigerian beans with palm oil
Peel the onions skin, slice the onions and set it aside
Pick out the beans shaft or stone from the beans.
Get a bowl of water, pour the beans into the water.
Rinse the beans and pour into a separate bowl.
Place your pot on the cooker.
Add water , cleaned beans and cook on high heat till it starts to boil.
When the bean starts to boil, take the pot off the cooker.
Drain the water used for the boiling.
Place the pot back on the cooker.
Add 2 cups of water, pepper, sliced onions, crayfish, ginger, salt and seasoning powder.
Mix well and cook on high heat for 15 – 20 minutes or till beans become every soft.
Add Palm oil
Mix properly and add 1/2 cup of water.
Cook on high heat for 10-20 minutes or till you achieve your preferred thickness.
While cooking ensure you mix the beans at least every 5 minutes. This is to stop the beans from getting burnt.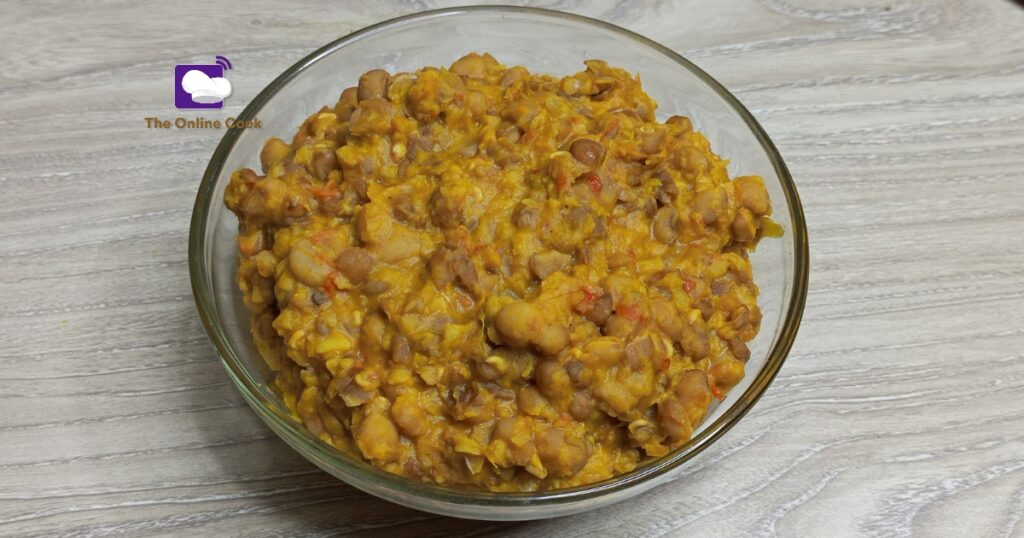 Nigerian beans is ready to be enjoyed alone or with any of the above mentioned beans food combinations.
Please note that you can also cook olotu beans using this recipe.
The major difference would be that you would have to cook olotu beans longer.
How to cook Nigerian beans with palm oil video has been uploaded to YouTube.
Please click on the video icon below to watch, while you are there kindly subscribe to my Youtube channel.
Thank you for visiting this blog today. Please subscribe to get notifications when new recipes are posted.
© 2023 The Online Cook