Nigerian Pap
Today I share with you how to make one of the healthy Nigerian food recipes that is great for weight loss at home.
Nigerian Pap is a whole grain meal made from white corn, yellow corn, millet, Guinea corn and sorghum.
I will be using yellow corn for this recipe.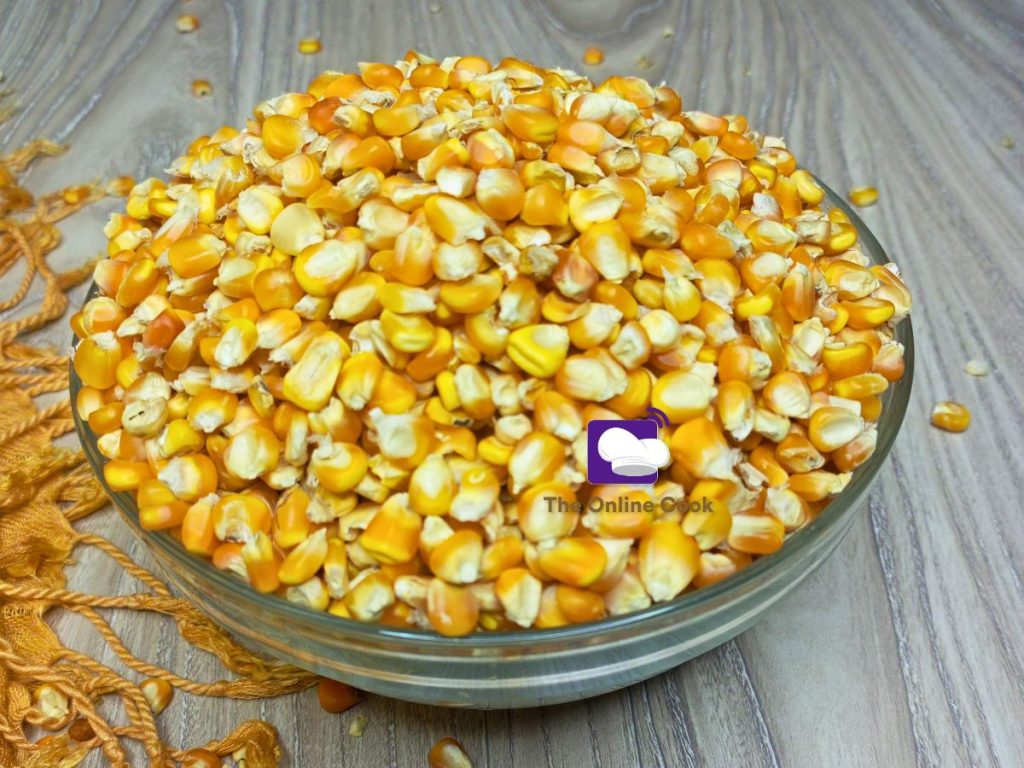 Yoruba people call it 'Ogi' while it is called Akamu in Igbo language. In Hausa language Nigerian pap is called 'koko'
Basically, Akamu is fermented corn, Guinea corn or sorghum that has undergone different stages of preparations to make it smooth, healthy and and a popular choice.
As I continued, I should inform you that you can purchase Nigerian pap either fresh or dry powder here
Popular Nigerian Pap food combinations
Pap is eaten for breakfast alone or combined with other foods to make a wholesome meal.
Some common pap combinations are listed below.
Is Nigerian pap healthy?
In many Nigerian homes, the common food fed to babies is pap, for decades Nigerian mothers have been using pap to wean babies of breast milk.
The fermentation process of making Nigerian pap fortifies it with probiotics that hare good for gut health.
Also, it is light , digests easily and for this reason many fitness enthusiasts include pap in their diet.
You should know that, the effectiveness of eating pap for weight loss is heavily dependent on the other foods you combine with it.
This means that just as Akamu is good for weight loss, Akamu can also help you gain weight or make you fat.
Find the list of ingredients stated below.
Ingredients for Nigerian Pap
PREPARATION TIME : 4DAYS
I will not only show you how to make Akamu from scratch using yellow corn, I will also be sharing with you where you can find the simple steps on how to preserve Akamu without fridge Click here .
How to make Nigerian pap from scratch
Pour yellow corn into a big bowl filled with water.
Clean the corn and pour into another big bowl
Add a lot of water till it covers the corn
Cover it, let it ferment and soften for 3 days
After 3 days open the fermented corn – at this point you will perceive a peculiar smell don't worry, that is normal because the corn has been fermented
Drain the corn water and make sure you rinse the corn at least twice
Wash the ginger very well
Blend the fermented corn and raw ginger to a paste
Make sure the corn paste is smooth enough to easily sieve out the pap. Also make sure the corn paste is not too smooth that the shaft can be easily removed.
Put a pap sieve into a bowl, some people use cheese cloth but I think the sieve is easier and faster
Put some of the corn paste into the sieve
Use your fingers to lightly spread the corn paste in the sieve
Add water move your hands in a circular motion so that the water can help separate the pap from the shaft
Add water repeatedly until it remains only the shaft in the sieve
Remove the shaft and repeat the process until all the corn paste have been sieved
Set the corn shaft aside
Cover the bowl where the pap was sieved into for 3-5hours
After 4-5hours you will notice a clear liquid at the top while the corn paste has settled to the bottom
Get a big bowl and decant the clear liquid into it
That clear liquid is called omidun or omikan.
The white paste settled at the bottom is Akamu.
You can cook it and get you desired Pap consistency.
But raw pap sold in Nigeria always comes with thick consistency i.e. thicker than the consistency achieved so far.
This is because it gives customers their money's worth and it is easy to store and preserve. Watery pap spoils easily because of its high water content.
So let me show you how to remove the excess water from the watery pap.
HOW TO REMOVE EXCESS WATER FROM NIGERIAN PAP
If you have followed the steps above at this point you have a watery pap, you should follow the steps I am about to outline to remove the excess liquid from your pap to make it thicker, drier and easy to store and preserve.
Get a cheesecloth
Put the cheese cloth over bowl
Make sure the cheese cloth does not have any hole
Pour the water pap into the cheese cloth
Tie the cheesecloth
Put the cheese cloth in your kitchen sink or in a basket which will be put in a big bowl
Place a nylon over the cheese cloth
Put a heavy object on the nylon
Leave the heavy object in the cheese cloth for 3-4hours or longer depending on dry you want the pap.
For the heavy object I usually use heavy stone but you can use something else as long as it is heavy.
After this is done your pap will thicker with less liquid content and also easy to preserve.
Simply put your Ogi in your fridge to preserve it. You can also keep it frozen to make it last longer.
Join this community by subscribing to this blog to get notified every time new recipes are published.
Come along to connect with me and become part of my YouTube channel
The Online Cook ©2023