In this blog post, I will be writing about how to clean bonga fish, some of the uses of bonga fish and why bonga fish is so expensive.
Bonga fish is type of bony fish which is sold by Fish mongers in many West African countries such as Nigeria, Senegal, Gambia, Cameroon, Ivory Coast, Seirra Leone and many more.
In Nigeria, another name for bonga fish is Agbodo fish or dried shawa fish.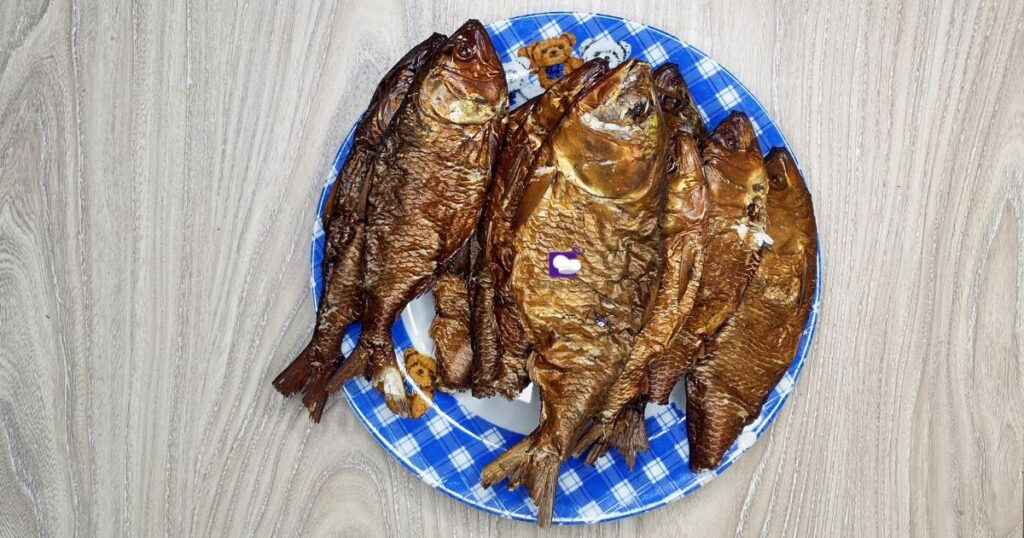 Health benefits of bonga fish
Dried bonga fish has many uses in African cooking and meal preparations. Few of the benefits are stated below.
Source of calcium – smoked bonga fish is milled with its bones into powder. The bonga fish powder is then added to baby foods such as white corn pap, sorghum pap and other locally made baby food to increase the calcium content.
Source of protein – Bonga fish is a source of protein as bonga fish powder contains about 53.8% protein. As a result, using bonga fish powder in cooking increases the protein content of our soup and meals.
Replacement for MSG – MSG or Monosodium Glutamate is a food additive used for enhancing food flavour in African cooking. As many people begin to move away from MSG in search of healthier options for food flavour enhancements the use of bonga fish powder mixed with many other cooking herbs and spices are beginning to take centre-stage. This is because it is an all-natural way of cooking delicious food without worrying about consuming harmful chemicals.
Now that I have listed some of the health benefits above, it is important for me to write about how to clean bonga fish because it cannot be used unless it is properly cleaned.
How to clean bonga fish
Put the bonga fish in a big bowl.
Also put another clean empty bowl beside you.
Start by peeling the skin off the fish – the fish skin is already dry so it quite easy to peel.
After peeling off the skin, break the fish horizontally to reveal the bones.
Remove the bones as carefully as possible because it can hurt your fingers if you are not careful enough.
Dispose the fish skin and fish bones
Clean bonga fish is ready to be added to your cooking
You can add clean dried bonga fish to your cooking in its whole form or turn it into powder .
How to make bonga fish powder
The process of making bonga fish powder is an easy one especially if you have a high-powdered blender or dry mill and of course dried bonga fish.
First you have to follow the first three (3) steps of how to clean bonga fish and then do this.
Wash the container you intend to use to store the powder and its lid- you can use plastic or bottle.
Sterilise the container and dry properly
Do not remove the bones after peeling off the skin of the bonga fish
Put the fishes in a dry mill
Blend till it turns to powder
Pour the bonga fish powder into the dry container and cover it
Feel free to add this to your cooking anything.
Thank you for reading this article to the end, if you would like to watch the video of how to clean bonga fish, just click the video icon below and it will take you to my YouTube channel. Don't forget to subscribe to my YouTube channel